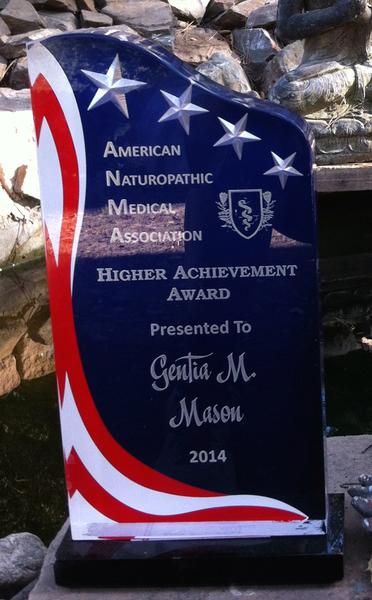 Genita M. Mason H.H.P., N.C., F.E.
Genita M. Mason is considered by many of her colleagues as the best in her field
Genita M. Mason H.H.P., N.C., is the Recipient of the 2010 Human Rights Award and most recently September 6th, 2014, the High Achievement Award from the American Naturopathic Medical Association. She is the author of 4 books on the topic of Environmental Toxicology & Non Toxic, Non Invasive and Non Addictive Healing, is published in the Journal of Orthomolecular Medicine and has medical and celebrity endorsements spanning two decades of service.

Reference Statement by
Lyle Murphy
Founder and Director
In the domain of environmental medicine and holistic healing, we are all on a very steep learning curve. Genita Mason is on top of the curve. She has taken the highest available environmental science and applied it to a patient population successfully. She understands the fundamental tenants of human physiology, biochemical pathways, and environmental health in a way that allows her to develop new strategies. I run the largest residentially licensed, alternative mental health organization in the country. We employ over 40 professionals including doctors, clinical psychologists, behavioral health specialists and holistic health practitioners. Our focus is the reduction and elimination of psychiatric medications in favor of holistic health. As you can imagine, this is a very difficult population for which no other interventions have succeeded. Genita helped me develop this model, particularly embracing the notion that most of these symptomatic patients were to varying degrees toxic, and that was the underlying cause of their condition and reason they couldn't get well. Once we began focusing on detoxification science and neurotoxicity, our successes were astounding. I was so impressed that I went on personally to obtain a post-doctoral certificate in environmental medicine. And still, with my education and eight years of working full time with a resident population, Genita is one of few persons that has remained impressively ahead of me in the research and application of new modalities. She even wordsmiths very apt vernaculars to describe physiological phenomenon, adding definition to an ever-growing field. Additionally, she has a strong work ethic and impeccable follow thru.
Should you need any further information, feel free to call the number below.
Lyle Murphy
Founder
Alternative to Meds Center
40 Goodrow Lane (office)
Sedona, AZ 86336
(510) 355-7195
www.alternativetomeds.com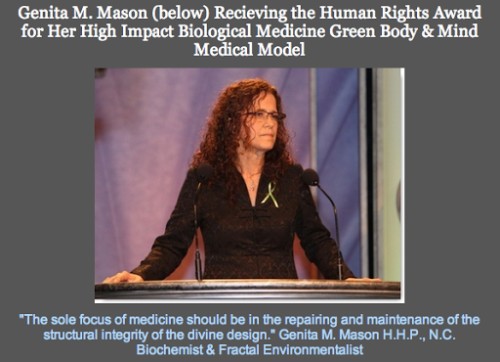 A Champion of Green Health Care – Providing Solutions That Are Non-Invasive, Non-Addictive & Non-Toxic
Medical Director, Radio, Books, TV, Documentaries, Lectures, Videos, Medical Model Progenitor, Print, Political Activism = Lives Reclaimed and Family's Healed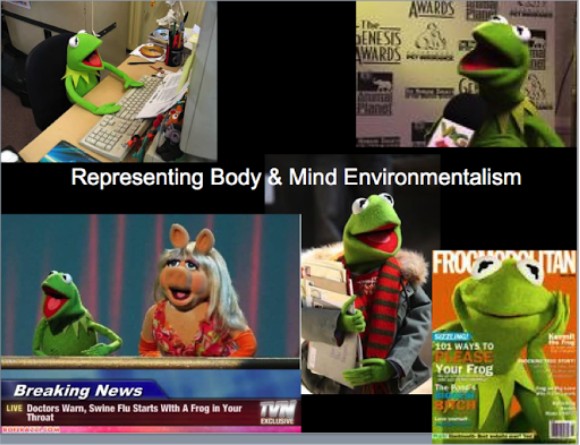 Awards
* 2014 American Naturopathic Medical Association's 'High Achievement' Award.
* 2010 'Human Rights Award' for the High Impact Biological Medicine "Green Body & Mind Medical Model" she developed which practices the best of Functional Medicine for a long list of today's epidemic physical and mental diseases and metabolic disorders such as addiction.
https://youtu.be/-Zb1fMKjsyA
Click the picture for a very moving celebration of her work at the awards ceremony and her acceptance speech
Click the picture for a demonstration of her activism and explanation of Green Mental Health Care
Professional
Founder & Medical Director, The BioSanctuary ~ A High Impact Biological Medicine Clinic & Retreat in the Santa Monica Mountain near Malibu, CA. Dietary & Environmental Body Burden Detoxification & Environmental Medicine Clinic~ Orthomolecular Biochemical Restoration (OBR) 877.285.9266 www.BioSanctuary.com All Conditions Treated ~ Specializing in Detoxification, Sustainability, CORE Values, Green Living, Expression & Creative Indulgence, Ancient Traditions, Exploration of the Authentic Self, Fractal Environmentalism.
Medical Director, ShangriLaBioSpa.com ~ Drug / Alcohol Detoxification and Psychiatric Drug Tapers ~ Orthomolecular Bio & Neurochemical Restoration
Recipient of the 2010 Human Rights Award for the Green Mental Health Care Medical Model ~ a non-toxic, non-invasive, and non-addictive solution to today's epidemic mental health conditions
Recipient of the 2014 High Achievement Award from the American Naturopathic Medical Association.
Author, Green Mental Health Care ~ How to Get Off & Stay Off Psychiatric Drugs
Producer / Promoter, Green Mental Health Care Day
President, Green Body & Mind (non-profit) www.greenbodyandmind.com
Published in the Journal of Orthomolecular Medicine
Contributing Writer for Veritas Health Magazine – Topic: effects of dietary and environmental toxicity on mental & physical health & solutions for staying healthy in a toxic world.
Medical and Celebrity Endorsements
Radio / TV – many interviews on High Impact Biological Medicine for Addictive Biochemistry & Other Conditions
Public Speaker, Lecturer on High Impact Biological Medicine, and Body, Mind & Global Environmentalism
Professional Endorsements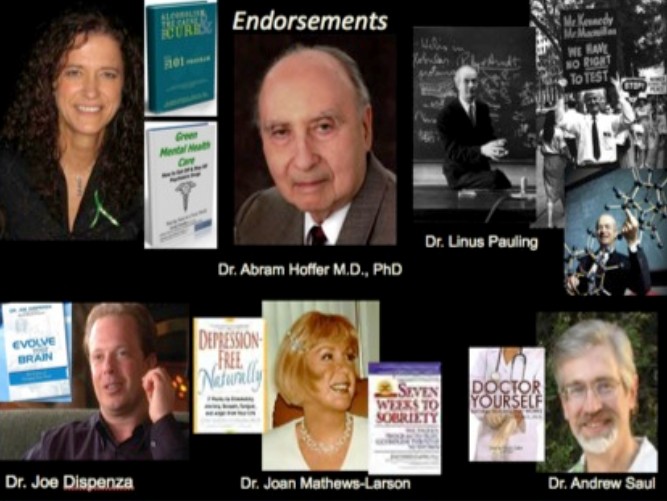 Lyle Murphy
Alternative to Meds Center
Sedona, Arizona
Genita Mason is one of the most passionate and gifted individuals within the field of addiction and recovery. There is a select group of pioneers who have been addressing addictive biochemistry by attempting to balance chemistry and neurochemistry by natural means and she stands at the top of the profession in her understanding of how to do this.
Knowing most all of the players involved within this movement, I believe her methods are truly effective and cutting edge. I defer to her authority frequently with complicated cases, and my background includes eight years worth of chiropractic education, plus participation in a diplomat in neurology program.
She is certainly worth support as this bright lady truly possesses the strength and courage to change the world in a positive way.

Dr. Abram Hoffer M.D., Ph.D.
For the past fifty years I have been a psychiatrist, Director of Psychiatric Research and Professor for many years and I have observed keenly what has happened to this field and psychiatric patients from the days when the major treatment for the serious mentally ill was incarceration; in prison like buildings to today when the main treatment is incarceration of the brain with highly toxic antipsychotics. Patients need to be liberated from both forms of pseudo treatment. Between 1950 and 1960 we suffered from psychoanalysis. For the next decade from uncertainty and since then from toxic psychiatry. I have concluded that modern psychiatry is a failure and that in many cases we did a better job in 1950 than is being done today. At the same time, by 1960 we in Saskatchewan had started major research into treatment that is now known as orthomolecular which depends much more on natural nutrients than on drugs. But not being patentable the billions made from selling useless drugs overwhelms the smaller amounts smaller companies can make by vitamins. I can not summarize the massive evidence here. They will be available in my new book called Schizophrenia, Yesterday (1950) and Today (2007), From Despair to Hope With Orthomolecular Psychiatry. Trafford, Victoria. 2008
Big Pharma will never do any research in this new field and when a person or clinic shows as much interest as does Miss Mason it is very important that the rest of us do what we can to support the enterprise.
A SECOND ENDORSEMENT FROM DR. HOFFER – THE FOREWORD TO HIGH IMPACT BIOLOGICAL MEDICINE FOR ALCOHOL ADDICTION

Dr. Abram Hoffer M.D., Ph.D.
RE: Alcoholism: The Cause & The Cure – excerpts from the foreword by Dr. Abram Hoffer M.D., Ph.D.
…In this book, Ms. Mason describes in careful detail how these essential nutrients play a role in the cause and the treatment of alcohol addiction. Further, Alcoholism: The Cause & The Cure enlightens the reader by clearly demonstrating that alcohol addiction is truly, at its core, a Nutrient Deficiency Disorder, and provides a fascinating account of how to properly treat it. It provides the course of action that must be taken to cure an orchestra of the malaise created by one or more defective musicians. The results are immensely superior to those that depend upon psychosocial methods alone…
The education you will find in Alcoholism: The Cause & The Cure, and hopefully, the successful treatment that you will embark upon, is that there are underlying nutritional deficiencies that create the symptoms that you use alcohol to relieve, which leads to alcohol dependency. Alcoholism: The Cause & The Cure exposes these deficiencies while providing a proven dietary and nutritional supplement program that reduces or eliminates these symptoms. This method of approaching NDD, or alcohol dependency, diminishes the likelihood of relapse with the degree of health and balanced brain chemistry that is achieved with your treatment. When the symptoms are gone, so is the craving or need for alcohol.

Joan Mathews-Larson Ph.D.
Founder and Director, Health Recovery Center
Alcoholism, The Cause and the Cure defines the REAL underlying causation of alcoholism and provides concise scientific tools to halt cravings and repair the emotional/physical damage that this disease inflicts on its victims. Without such repair those with alcoholic chemistry are dying about 18 years sooner than non-alcoholics, whether or not these alcoholics have stopped drinking! This work is a handbook of 21st century solutions.​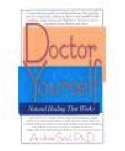 Dr. Andrew Saul
Author, Doctor Yourself: Natural Healing that Works
Contributing Editor for the Journal of Orthomolecular Medicine.
"After 30 years as a health science lecturer and having worked individually with many alcoholics, there is no doubt in my mind that nutrition is the best tool there is to fight drinking. With its emphasis on body-strengthening nutritional physiology, rather than medication or feel-good talk psychology, Alcoholism: The Cause and the Cure presents a way out for people who have fallen through the cracks in our society's inadequate, obsolete and pharmaphilic (drug based) approach to alcoholism."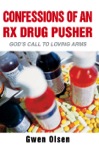 Gwen Olsen
"Confessions of an Rx Drug Pusher"
gwen@gwenolsen.com
Hundreds of people have contacted me in the past three years desperate to find assistance in getting off of psychiatric drugs and alternative, holistic care. My introduction to Genita Mason and the board of Green Body and Mind has given me hope that there can be a green model of holistic mental health care where people can go to find true recovery, and other communities can look to it as a role model, as well as hope that there can be a place where patient's lives are reclaimed not destroyed!
The caliber of professionals that Ms. Mason has assembled to support this effort is not only impressive but speaks to the urgent need for these facilities and services. We are all experts and holistic opinion leaders on the front lines of this issue and aware of the current limitation of resources available to those in need. Psychiatry offers no hope for the future. Through orthomolecular recovery both the field of mental health and patient's lives can be forever changed! I most heartily encourage your support.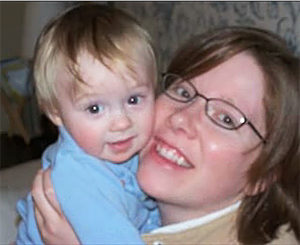 Amy Philo
Lawyer
Mother and Zoloft Survivor
www.uniteforlife.org
www.chaada.org
The need for programs like Green Body and Mind and for the contributions from practitioners who truly have the best interests of their clients at heart is beyond urgent. If every community in this country had 10 fewer pharmacies and even one clinic that did the same type of work that Green Body and Mind and Genita Mason are doing, many innocent babies and children would never have to die by their mothers' or fathers' hands because of totally ineffective and completely mind altering, psychosis-inducing drugs that are the mainstay of treatment for mental distress in our deluded country. I only wish that every new mother could experience the same peace that I have experienced following the birth of my second baby. The birth of my first baby was ruined with labor drugs, then followed by administration of Zoloft for anxiety following the near death of my baby, and the first five months of my son's life I suffered through suicidal and homicidal urges caused by Zoloft. When women become mothers and children enter the world they need to be supported emotionally as well as physically, and any time a nutritional deficiency develops it cannot and must not be addressed with drugs proven to cause suicide, homicide, birth defects and spontaneous abortions. To not approve the maximum possible funding or sponsorship of Green Body and Mind would be like shooting yourself in the foot because your community will be affected if nothing is done to fix the problem with drug abuse (via prescription drugs and otherwise) that exists there. It could be you who gets killed at the next mass shooting by a drug-crazed maniac at a local church, mall, or restaurant. Let's take the only sensible approach that exists and treat people with the dignity they deserve and with treatment modalities that not only work but that have absolutely no potential to cause harm. I wish you and your community the best.

Carla Moxon
Director of Field Activities
CCHR International
The California Department of Mental Health Medical Evaluation Field Manual states: "Mental health professionals working within a mental health system have a professional and a legal obligation to recognize the presence of physical disease in their patients…physical diseases may cause a patient's mental disorder [or] may worsen a mental disorder.…"
This stems from Senate Bill 929, which, in 1982, established a pilot project to provide medical evaluation of patients in public psychiatric hospitals that found that many patients had a physical disease that had been undiagnosed or incorrectly diagnosed by mental health professionals.
That is why it is vital that programs such as Genita Mason's "Green Body and Green Mind" be established and supported to offer the least restrictive and safe alternative to unnecessary and potentially damaging psychiatric drugs and treatment. Such clinics are also in the interests of "informed consent" so that people can make informed decisions about their health or mental health care needs. Ms. Mason offers a program that searches for and addresses the cause of a person's problem, not just a mere explanation of its symptoms.
Citizens Commission on Human Rights, of which Ms. Mason is a Commissioner (volunteer advisor) has been recognized by the California State Assembly for its "long-standing work" and contributions "to the local, national and international areas on behalf of mental health issues…and reflect an organization devoted to the highest ideals of mental health services." (The Hon. Ray Haynes, Resolution)
Author – Books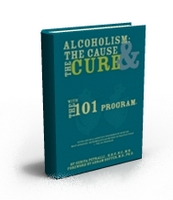 High Impact Biological Medicine for Alcohol Addiction
High Impact Biological Medicine for Alcohol Addiction The Biochemical Connection- It's Cause & Cure. (Foreword by Dr. Abram Hoffer MD, PhD) – An Orthomolecular Comprehensive Treatment Model that cures the underlying physiological causes of alcohol addiction. www.the101program.com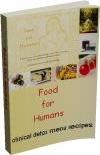 Food for Humans
Food for Humans The Biosanctuary's detox book of recipes. ~ a compilation of the BioSanctuary's detoxification meal recipes. Gluten, sugar, meat, dairy and processed food free. Includes juices for specific conditions and instructions on how to green your kitchen.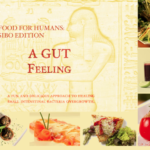 The SIBO Edition of Food for Humans "A Gut Feeling"
The SIBO Edition of Food for Humans "A Gut Feeling" – a book of recipes for eliminating small intestinal bacterial overgrowth to achieve many condition specific healing events.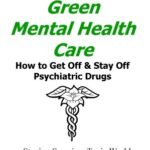 Green Mental Healthcare ~ How to Get Off & Stay Off Psychiatric Drugs
Green Mental Healthcare ~ How to Get Off & Stay Off Psychiatric Drugs Provides very specific instruction on how to safely taper psychiatric meds, manage your doctor and get the testing required to identify damage caused to the brain and endocrine system and heal it.
Next Book
Awakening the Physician Within with High Impact Biological Medicine
Awakening the Physician Within with High Impact Biological Medicine ~ Body Burden Detoxification & Orthomolecular Biochemical Restoration to heal from todays epidemic health issues and disease.
5 Star Book Reviews for High Impact Biological Medicine for Alcohol Addiction
Author, Genita M. Mason H.H.P., N.C.
★★★★★
Helped me become complete and whole again.
By Michael Chukov
I don't think any other author covers recovery and the approach the same way. I'm left with not only a new better self, but a better understanding of how to improve other aspects of my health.
★★★★★
Wow !
By not the only one
I think if every doctor, practitioner, counselor etc read this book, there would be a better hope and a higher level of success in recovery for many. A refreshingly fact-based (yes keep your dictionary handy at all times)thorough treatment summary – nuts and bolts – practical and enlightening as well – but if you're looking for 10 easy steps to sobriety, this aint it. This is "turn your life inside out, shake out all the junk in your pockets and major house/heart/body cleaning time" stuff. It's fabulously useful. It took me quite a while to get through it all, and was well worth every minute of that.
★★★★★
A program that has been proven to work
By aadon
Some people may not be prepared for the scientific explanations, but don't fear. If those aspects of the book are overwhelming, especially if you are unable to cope because of your addiction, just skip over the "why" parts and go directly into what it is you need to do. Then when you feel better you can go back. It is important to grasp the concept that drinking and eating the wrong things causes you to want to self-medicate. But then with drinking, you feel worse, and the cycle escalates until you make yourself truly sick.
★★★★★
Biochemical facts of addiction
By Catherine McCormack
This is the best book written about addiction ever! Overcoming addiction is not just a psychological battle. Genita makes sense of the biochemical tug of war our bodies create on our willpower to recover. She makes observations based on scientific facts and lab work. It's a great relief to know that our anxiety is being caused by the artificial sweetener we're consuming not that our brain is dysfunctional or that our tolerance for alcohol could be linked to our glutathione levels. Everyone is different in their chemical make-up, and getting clean and sober with nourishment to our core chemistry and nutritional needs is key to feeling better and staying healthy ongoing. A great book for recovery from alcoholism and all addictions.
★★★★★
101 reasons to get this book.
By R. Visentinon
Wow. Very, very detailed. All the biological proccesses that contribute to alcoholism are explained here. There is not a stone left unturned in this book. It is a total program, complete with a support team ready to help you and advise you over the phone/ correspondance, whatever. No one should ever have to be sober and miserable again.
★★★★★
Excellent book
By Nam
This book is one of the best I have read for really getting to the bottom of addiction especially alcohol. The book is not an easy read and contains a lot of information but if you think about the millions of lives lost from and the amount of money spent on the problems associated with alcoholism you appreciate why the author takes the time to educate those of us who are looking to live fulfilled lives that we were meant to live and that deep down we want to.
It is a book that provides information to assist the whole person, spiritually, mentally and physically to become in tune with the healer within so that they can get better. A concept I know most of us who are used to conventional medicine and healthcare believe to be a myth because we are used to being disappointed and settling for just getting by. I recommend this book and the program highly to anyone who is seriously interested in getting better. It took me almost a year to follow through and I can honestly say it has saved my life.
It's not Allopathic, it's not Naturopathic; It's High Impact Biological Medicine… There's a difference.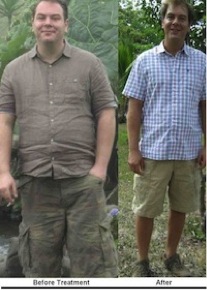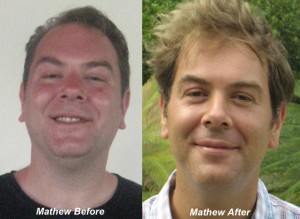 Genita M. Mason Continues to Lead Holistic Cutting Edge Medical Practices by Developing the Most Effective Comprehensive Evidence-Based Biological Medical Model of Today…
High Impact Biological Medicine – Explained
The Most Effective Healthcare Solution for Everything from Addiction to Cancer
High Impact Biological Medicine (HIBM) is the top shelf tier of holistic medical procedures that deliver transformative results toward health and well being in a relatively short period of time. It a combination of the crown jewel of allopathic medicine; diagnostics, and state of the art and science of organic and orthomolecular holistic medicine which serves to actually repair organ and bio-systems function by removing all routes of toxic exposures, detoxing and then providing the raw materials the body and brain requires to repair itself. The patient participates in a comprehensive treatment program where the he/she is "unplugged" from their daily life for the time period required depending on their condition, to launch and deliver them to their intended health goals.
High Impact Biological Medicine acknowledges and directly addresses both the toxic assault on living beings in a toxic world and addresses the resulting conditions with specific detoxification and biological reconstruction of the human ecology. Some of the treatments considered HIBM are:
Oxidative therapies: ozone, hydrogen peroxide
Infrared sauna
Intravenous Nutrition (NIV)
IV Chelation
Small Intestinal Bacterial Overgrowth Organic Diet (SIBO)
Proper repopulation of Gut flora
At the very minimum, nutritional therapies should be focused on:
Feeding the mitochondria (improves health of all organs through providing those supplements required for optimum mitochondria function- the mitochondria is the energy producer of every cell in your body!)
Liver, kidney, skin, & lymph detox support & health renewal
Improved oxygen to the brain
Resolution of Bacterial Dysbiosis / Candidas Albicans and focus on general GUT health
Weight loss (if required)
Robust antioxidant support
Heavy Metal Detox
Radiation detox and protection
Chemtrail detox and protection
Fluoride Detox and protection
Pesticide detox and protection
The unique CORE value of HIBM is that it recognizes and utilizes scientific and clinical evidence that toxic exposures that can begin as early as in the womb diminish reproductive integrity that later, when compounded by chronic exposure to toxic foods and continued disruptive environmental exposures develops into various conditions ranging from addictive biochemistry to cancer.
The toxic environmental exposures we endure from birth on that levy such oxidative stress on our nervous system (pesticides, aspartame, Chemtrails, lead, mercury, fluoride); neuroendocrine system (BPA/phthalates, soy, radiation, hormones fed to livestock); and our Immune and Gastrointestinal system, (GMO and everything you put in your mouth that isn't supposed to be there including psych and illegal drugs, alcohol, synthetic sweeteners, etc.) are causing the escalating epidemic adverse health conditions of our times. This includes everything from addiction and anxiety to diabetes and cancer.
The bottom line is that toxic exposures and denatured diets are the #1 cause of disease today because metabolizing toxins levies an enormous nutritional tax on an organism that is not getting enough nutrients to provide for repair and replication in the first place. As nutritional stores diminish biological functions diminish resulting in cellular, tissue and then organ death.
Toxic exposures to humans, domestic and wild life are so prevalent and accepted as a true "condition" that there is even a name for it: Body Burden. 'Body Burden' the term used to calculate one's bioaccumulated toxins. In a study conducted by the Environmental Worker's Group of pregnant women giving birth, whose umbilical chords were tested, various amounts of approximately 300 toxic chemicals were found. And that is a population that is generally taking better care of themselves! And I'd like to remind you, these chemicals were never meant to be coexisting and were not tested for safety in an organic environment such as your body. Meaning they are reacting inside you with each other, causing even graver damage and more oxidative stress than their isolated capacity!
High Impact Biological Medicine is supremely effective for any adverse health condition because it not only provides the best of holistic medicine for clinical body burden detoxification of all body systems and tissues but also focuses on fortifying and replenishing the internal ecology to its divine design, which restores healthy biochemistry thus healing tissues and organs.
High Impact Biological Medicine is an organic science-based medical model which restores that natural biological blueprint of the organism (body) which has been developed during the course of 3 million years of coexisting with the natural raw materials the human body used to develop into what it is today and operate the way it must to survive in its natural environment. Clean air, nutrient dense food, water with robust balance of about 1500 TDS (good minerals) and food intake that matched activity. The HIBM medical model is an orthomolecular, environmental medicine one that thoroughly detoxifies the body to get the nutrient robbing and disease causing toxins out of the body, and restores a nutritionally robust environment within the body and mind so the cells can thrive and do what they do best; repair and replicate.
The fact is, is that various diseases have more in common that you might think. They all have one thing in common and that is oxidative stress. This is caused by toxic overload which causes free radicals; ergo, oxidative stress. Free radicals chemically interact with cell components such as DNA, proteins and lipids, stealing their electrons in order to become stabilized. This, in turn, destabilizes the cell component molecules, which then seek and steal an electron from another molecule, therefore triggering a large chain of free radical reactions. When this becomes chronic the body begins to die – first was metabolic disorder caused by massive nutrient loss, then the cellular damage because they couldn't get oxygen, food and water in efficiently; and then this progresses into tissue damage which results in organ failure if not addressed before it's too late. The area (biochemical function or organ) hardest hit or genetically the weakest, will begin to be symptomatic first.
After 20 years of working in Addictive Biochemistry and 10 in psych drug tapers, I began seeing many other conditions go away while my patients were in treatment. The addiction model was so thorough in cleaning people out, I realized that much of their problems with addiction, beyond the cravings created by long term use of alcohol or drugs, was in fact due to the toxic load they were carrying and the symptoms such as anxiety, insomnia, and inability to relax it created that they were self-medicating. I began taking clients in for various other diseases, put them on the same clinical detoxification program with nutritional and adjuvant therapies focused on their specific metabolic disorder such as arthritis, diabetes, fibromyalgia, heart disease and cancer, and they began resolving their specific health issues as well.
HIBM removes the cause of the dis-ease or metabolic disorder and then restores the internal environment to one that supports necessary cellular functions and healing. It couldn't be more common sense or simple.
I like to use my petri dish story to help my patients understand the process of oxidative stress which causes dis-ease and the process of repair and replication that causes health and well-being: "If you take a living cell from a nutritionally correct, healthy culture in a petri dish and put it in a dish with any toxin in it, you can watch it literally fray and begin – molecule by molecule fall apart. If you put it back into a healthy culture where it can draw the raw materials it needs to repair and replicate you can watch it literally rebuild itself." This is a true healing event, not a masking or managing of the condition with drugs. Managing a condition with drugs, be it physical or psychological comes at a very high price: loss of quality of life and a shortened life.
Remove that which is harming it and give it the environmental (external) and internal (nutritive) support it requires to do what it has been doing for 3 million years… the only thing it knows how to do; repair and replicate. It's as simple as healing a wound: Healing is a natural course of events when the body is expressing its blueprint operations.
Highlights of HIBM
Diagnostics – lab tests to find the root cause of disease and adverse metabolic conditions.
Strategy – based on clinical findings and lab results, a comprehensive corrective analysis is performed and HIBM strategy provided to address all findings and deliver the person to Total Body & Mind Wellness.
Intensive Clinically Assisted Detoxification
Nutritional and Environmental Fortification (targeted nutritional therapy, supportive environment, heart-based healing – the heart is 9 times as powerful as the brain in EMF output which all cells of the body respond to every second of the day)
High Impact Biological Therapies evidenced to resolve the patient's condition.
This strategy results in Orthomolecular Biochemical Restoration focused on returning your body ecology to the "divine design" where healing is a natural product of biochemical events.
Schedule your appointment today.
For a friendly, free, no-obligation analysis of your symptoms
and a recommendation for the best treatment strategy to reach
your health goals, please contact us below.