Preferred Over Drugs and Surgery
for Many Diseases & Disorders in Europe
Extracorporeal Ozonatation and Oxygenation (EBOO) is the ultimate treatment for those seeking the healing and detoxification qualities of medical ozone therapy. Also known as Ozone Blood Dialysis, EB00 purifies 54 liters of blood in one 2.5 hour session and sets in motion a powerful systemic ozonide healing event that lasts up to 4.5 months. EBOO has been a preferred treatment in Europe for 3 decades. It is safe and its medical efficacy is unsurpassed. No more than 150cc of blood is out of the body at any given time. And look at the before / after treatment color of the blood!
Medicine Aligned with Nature & Supported by Science
We offer a combination of "progressive and top shelf" evidence-based High Impact Biological Medicine Treatments that together, create potent matrix of medical procedures which work together to deliver the best results possible of any given treatment provided on it's own. We make the soil rich to receive the most therapeutic effect from each treatment with a specific diet and a plethora of detoxification techniques. Not only can you not find these services packaged together to work synergistically together to enhance each treatment anywhere else, you will not be able to find it at this price — guaranteed!
High Impact Biological Medicine Offers The Most Progressive, Evidence-Based Treatments Available
Ozone Blood Dialysis- EBOO/RHP – 150 minute Treatment * 0.3 liters / min = 3.5 liters
10 Pass Ozone Autohemotherapy
Pulse Electromagnetic Frequency Therapy – The Most Powerful PEMF Bed Available – Energy Medicine at its Best!
High Dose Vitamin C & Glutathione Drips
Chelation Therapy ~ Disodium EDTA ~ The MD Masters' & Most Successful Choice
Ozone / Infrared Sauna (Hyperthermia Treatments)
Fecal Matter Transplants (rebuilding the microbiota)
Targeted Nutritionalin both Intravenous (IV) & Oral Delivery
NAD Nicotinamide Adenine Dinucleotide 6 to 8 hour drips 3 to 10 days
Organic Fermented Foods, Smoothies & Juices
Colonics – Microbiome Reconstruction – Gut Health – FMTs
Health and healing training for your condition
Genita M. Mason, H.H.P., N.C., F.E. Medical Director
Click the link above to visit the Medical Director's distinguished service in Biological Medicine
The Biosanctuary's Life Extension Coach & Chef Gives Her Client, Puff Daddy, a Green & Clean Shopping Lesson at Erewhon! Diddy is On The Move to Educate & Strengthen the Black Community Through Health & Avoiding the Slow Kill Agenda! – Thank You Sean Combs!
Medicine Aligned With Nature and Supported By Science
Alternative Medical Care Does Not Get Any Better, Guaranteed!
Not only can you not find these services packaged together to work synergistically together to enhance treatment for every condition on earth, you will not be able to find it at our rates- guaranteed!
Our Medically Star-Studded Event of The Year Hosted At The Largest Beach Estate in Baja ~ February 7th ~ 16th , 2018!
Shamans, Doctors, Nurses, Scientists and Our Health Food Celebrity Chef Converge For This Very Special Ecstatic Health & New Year Intention Setting Treatment Cycle!
On Site Private Casitas Is Limited To The First Four That Sign Up~ Everyone Else Can Be Housed In a Nearby Estate At An Added Fee
Our Most Synergistically Powerful Healing Package of Treatments Ever Offered!
The New Year Intention Setting Ecstatic Health 10 Day Package
This Treatment Cycle Has an Optional On Site Full Day "Plant Medicines Spiritual Event" With the Los Ninos Santos (native mushrooms) Which Includes a Ceremony of Drumming, Dancing, Singing, & Journeying ~ Guidance From Our Ceremonial Leader is Offered When Received.
1 EBOO Ozone Blood Dialysis Treatment – Equivalent to 17 Major Autohemotherapies – 3.5 liters of blood is ozonated in 2.5 hours
Pulse Electromagnetic Frequency (PEMF) Treatment per your condition. We own the strongest unit available!
2 Days Nicotinamide Adenine Dinucleotide (NAD) Treatment (6 to 8 hour intensive IV drip) (you may opt for more NAD days)
2 Meyers' Cocktails
Daily Ozone Infrared Saunas
5 Colonics
2 Massages
2 Intramuscular Vitamin, B & C, Magnesium and Trace Mineral Shots
Organic antioxidant and other nutrient rich Smoothies, Ample amounts of Probiotics and Probiotic / Prebiotic Foods, Organic Green Juices, Wellness Shots and Bone Broth designed to clear bacteria, fungus and yeast; inflammation and other known conditions which set off the biochemical pathway for gaining weight regardless of diet and exercise
Program and Educational Materials- recipe books for detox and healing all GI / Brain Axis issues
Two Classes With Our Life Coach & Celebrity Chef, Justine Petralli B.A., Focusing On "Food For Humans" – Gut Health, Mental Health, & Living an Energetic & Vibrant Life – She Teaches You How to Make Traditional Meals w/o Grain, Dairy or Sugar Which Actually Tastes Even Better!
Targeted Nutritional Therapy Protocol will be written for your specific biochemistry and health goals after lab results are in. You leave our clinic with a totally different biochemical terrain and with the majority of healing accomplished with the system in resolution mode. You test 5 days AFTER treatment so that only what is left (if anything) of the condition is focused on as well as excellent general health and well being – which includes protection from the daily toxic assault we are all exposed to!
Lab Testing is Required for All "Condition Specific" Patients Including Diabetes, Autoimmune, Neurodegenerative, Cancer, or Mold Conditions
Optional Lab Testing
Laboratory Tests: CBC (Complete Blood Count) measures metabolic function. Toxic Metals Screen & Genova MAP (Metabolic Analysis Profile) identifies "under the hood" damage and exposes evidence-based solutions for health recovery – checks for environmental pollutants, neurotransmitter metabolism, Candida / fungal infection, bacterial dysbiosis, gut health, oxidative stress, toxicity levels, methylation co-factor markers, carbohydrate metabolism, fatty acid metabolism, Krebs/energy production, organic acids profile (and a few others). Doctor's Data Stool Analysis provides complete information regarding gut health, immune function, bacterial and other infections as well as pancreatic health.
Great Plains Labs Environmental Toxic Chemical Exposure Test: Click Here For Details…
Corrective Analysis of Laboratory Tests w/ Targeted Nutritional and Adjuvant Therapies recommended
Single & Consecutive Day
Treatment Packages Include:
Ozone Blood Dialysis- EBOO/RHP – 54 Liters of Blood Ozonated in 2.5 Hours; Detoxing & Setting in Motion a Biochemical Cascade of Healing Events Via Ozonides Produced Which Lasts 4.5 Months
Ozone Autohemotherapy, Water, Insufflations, & Ozonated Saline Drips
Ceremonial Ibogaine Treatment Which Includes Prayer, Singing, Drumming-Congas, Dancing, Meditation, and Counsel by our Ceremonial Leader
High Dose Vitamin C & Lab Identified Custom Nutritional IV Drips
Chelation Therapy ~ Disodium EDTA ~ The MD Masters' & Most Successful Choice
Ozone / Infrared Sauna (Hyperthermia Treatments)
Colonics – Microbiome Reconstruction – Gut Health
Fecal Matter Transplants (rebuilding the microbiota)
Targeted Nutritional & Chelation Therapy for Both Intravenous (IV) & Oral Delivery
NAD Nicotinamide Adenine Dinucleotide 6 to 8 hour drips x 5 to 10 days
Organic Fermented Foods, Smoothies & Juices Throughout the Day to Cleanse & Sustain Your Healing Goals
All Labs Required to identify the root cause of your disease or addiction
Health and Healing Training for Your Condition
[/fusion_text][/fusion_builder_column]
THE CHEF & DIET DESIGNER THAT TURNS SCIENCE INTO SUCCULENCE
Personal – Medical Diet Design
AT THE OZONE TREATMENT CENTER FOOD IS THE MOST ENJOYED MEDICINE
AND THE MOST SUSTAINABLE GUARANTEE FOR A VIBRANT LIFE
PROPER ANCESTRAL DIET & EATING HABITS ARE TAUGHT & EMPHASIZED
CELEBRITY &
PROFESSIONAL ATHLETE CHEF,
JUSTINE PETRALLI,
Offers Cooking & Food Prep Classes The
Last Two Days of Every 7 Day Cycle ~
You Will Learn How to Eat For Nutritional
Ketosis (Ancestorial Style) With Flavor & Flair.
Justine Provides Instruction for Paleo, Vegan,
Vegetarian, and Ovo Pescatarian Dietary Lifestyles
She is a rare chef that can make traditional meals
taste as the palette expects while keeping meals dairy, grain, and sugar free!​
Click Here To See What Her Private Clients Have to Say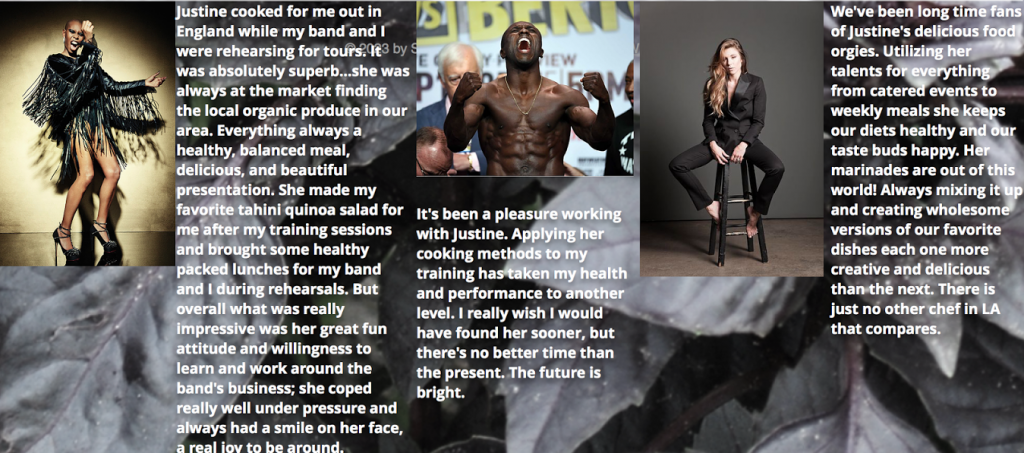 SUBSCRIBE TO OUR NEWSLETTER!
THE MOST EFFECTIVE EVIDENCE-BASED BIOLOGICAL MEDICAL TREATMENTS AVAILABLE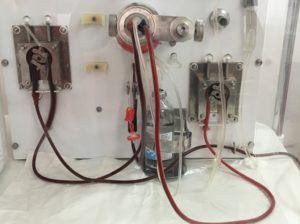 EBOO Ozone Blood Dialysis
EBOO Ozone Blood Dialysis removes toxins, filters out fat, and kills all pathogens including mold, fungus, yeast, and cancer cells on contact. Ozone is the most potent detoxifying treatment known and the ozonides produced from contact with phospholipids become catalysts for systemic healing of damaged organ and muscle tissues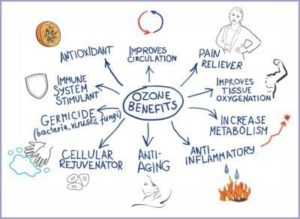 Autohemotherapy & Insufflations
Autohemotherapy delivers the potent extracellular and intracellular cleansing and detoxing power of ozone directly into your bloodstream, eradicating on contact all pathogens, bacteria, mold, fungi and yeast, while oxygenating and feeding your cells.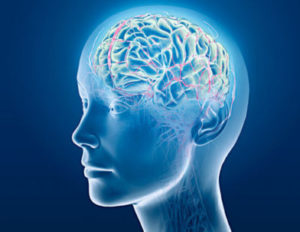 NAD Therapy
A Harvard-proven biological medicine treatment, NAD therapy is the crown jewel of detox, rapid cleanse and restoration therapies, immediately and radically repairing cellular damage and reversing ageing in your brain and body.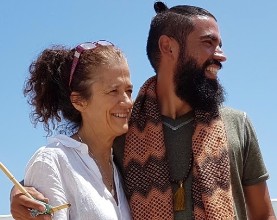 Ibogaine Therapy
Ibogaine is known worldwide as a potent NMDA antagonist which shunts the glutamatergic hammering on it's receptor which calls out the unbearable withdrawal from opiate addiction. Ibogaine treatment has proven very successful in detoxification and withdrawal from alcohol addiction as well as…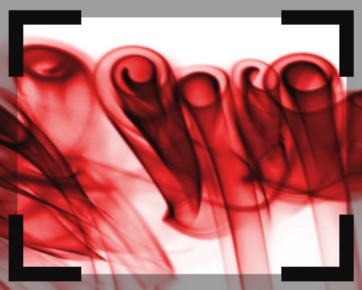 IV Chelation Therapy
IV Chelation Therapy is the most effective way to remove toxic metals from your body, immediately relieving oxidative stress, and rapidly improving the functioning of all organs and tissues in the body. Because mercury and lead have an affinity for neurons in the brain, we use potent blood brain barrier opening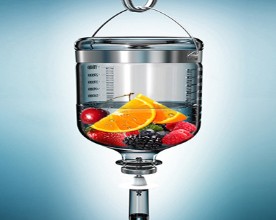 Nutritional IVs
The precise nutriceuticals – the exact amounts of vitamins, minerals and amino acids your body needs to repair damage and function optimally – are scientifically established through your advanced lab tests and then delivered directly to your cells via IV.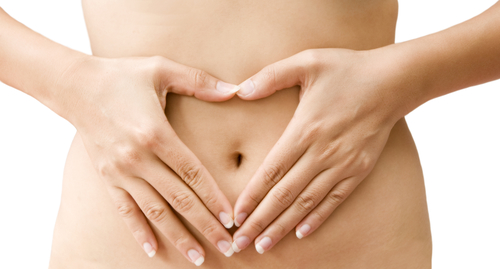 Colonics
The ultimate detox therapy that can eliminate up to 13 pounds of toxic waste from your body in a few relaxing, gentle sessions, immediately delivering immense improvement in your health and well-being.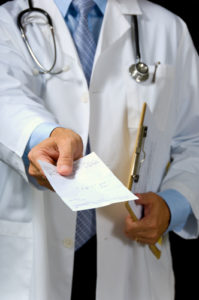 Single & Comprehensive Treatment Packages
We offer a full list of the most progressive alternative treatments worldwide. Our awards however, were earned by the synergistic influences of the therapies matrixed together in our treatment packages. An intricate system of mutually supportive therapies interact in these packaged treatment strategies that deliver the results that no other alternative medical clinic can – guaranteed!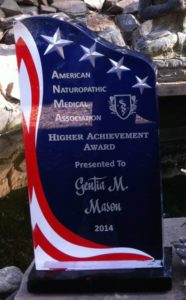 Our Awards
Our Medical Director is a health freedom advocate, fractal environmentalist, galactic citizen who re-integrates God & Nature into the experience of healing. She has won two awards, The Human Rights in Medicine Award and The High Achievement Award from the American Naturopathic Medical Association, she is published in the Journal of Orthomolecular Medicine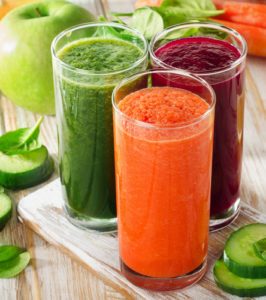 Organic Juices, Bone Broth & Fermented Foods
To enhance the detoxification and healing process, the Arc Ozone Treatment Center offers a potent MitoArc smoothie with over 12 grams of antioxidant therapy and nutrients known to enhance mitochondria function which helps to quickly eliminate detoxification die-off. We also offer an organic green juice, fermented food, and bone broth.
OUR HAPPY CLIENTS
"Thank you, thank you, thank you!!! You have given me not just my health back but you've given ME back!!!
"After 16 years in a chemical prison, I am finally free. Life is worth living again"
"You've given me back my life"
Schedule your appointment today.
For a friendly, free, no-obligation analysis of your symptoms
and a recommendation for the best treatment strategy to reach
your health goals, please contact us below.